CompassCRE for Credit Risk Professionals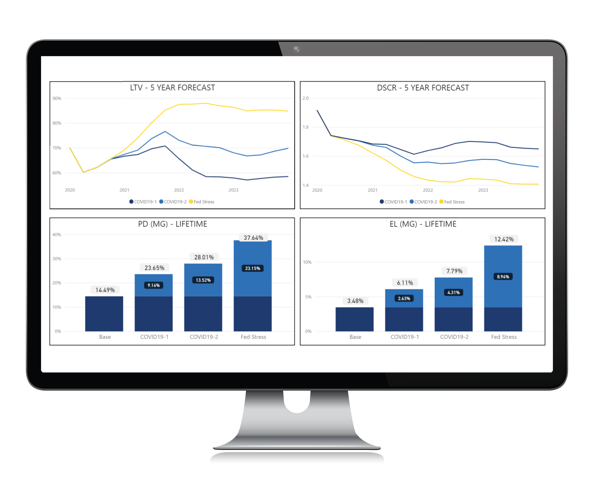 Manage Your CRE Risk Exposure and Comply With Evolving Regulatory Requirements
CompassTM solution is the leading CRE mature credit default risk assessment tool. Combining CoStar's extensive research, property information and market forecasts with the market-proven credit risk model, Compass enables you to assess future credit risk exposures and streamline regulatory compliance reporting.
Compass is available as both a stand-alone desktop application and a web service API. Compass credit risk model can be easily integrated with internal products and systems. Trusted by the industry's top institutions for over 15 years, you can have confidence in Compass' risk forecasts for commercial real estate whole loans and CMBS securitized loans.
COVID-19 scenarios are now available for Compass clients.
The Leading Credit Risk Analytics Tool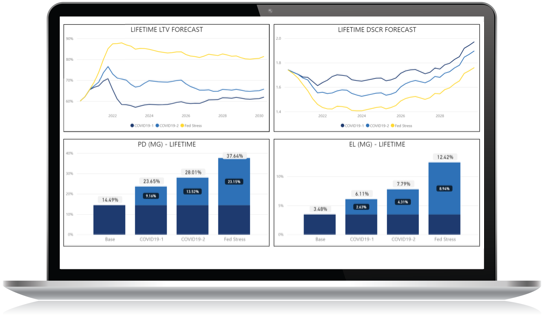 Mature Credit Risk Modeling
The Compass model is fully calibrated by over 33 years of historic data with more than 100,000 loan observations
Tried and tested for over 15 years by leading CRE lenders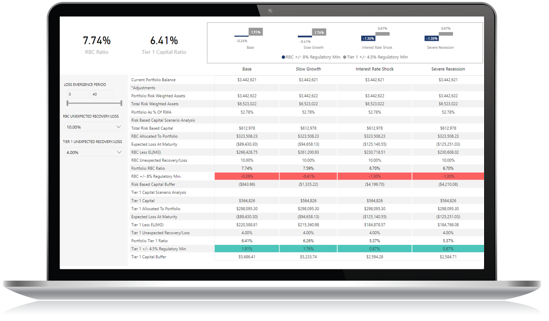 CompassCRE Desktop
Allows you to secure data with the ability to conduct loan, portfolio default and loss predictions behind firewalls
Provides predictive credit analytics throughout the whole lending process, including underwriting, risk rating, loss estimating, reserve setting, assessing capital adequacy, loan pricing, stress testing, CECL and Basel III reporting, and more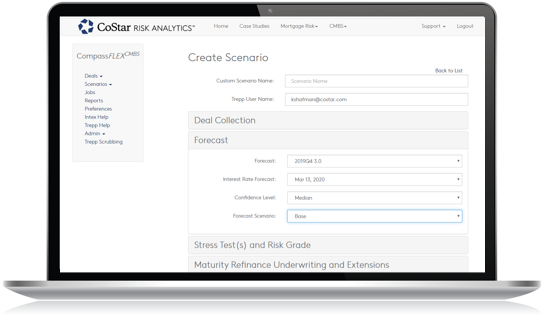 CompassCMBS Web Services/API
Enables you to perform custom integration with other internal client systems
Provides you access to analytics via a standard SOAP interface and an encrypted communication environment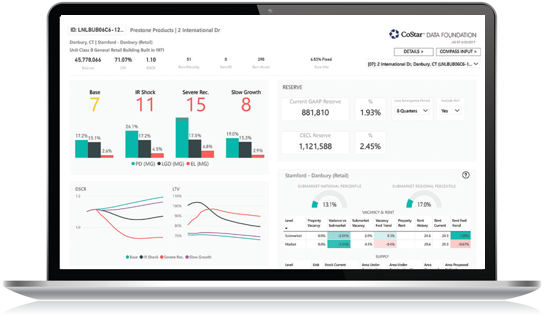 Built-in Custom Stress Testing
CECL compliant model with customizable macroeconomic scenarios
Independently verified model ensures adequate validation for regulatory examination support and reporting
Offers highly customizable stress testing for any size bank and can be used for CCAR/DFAST